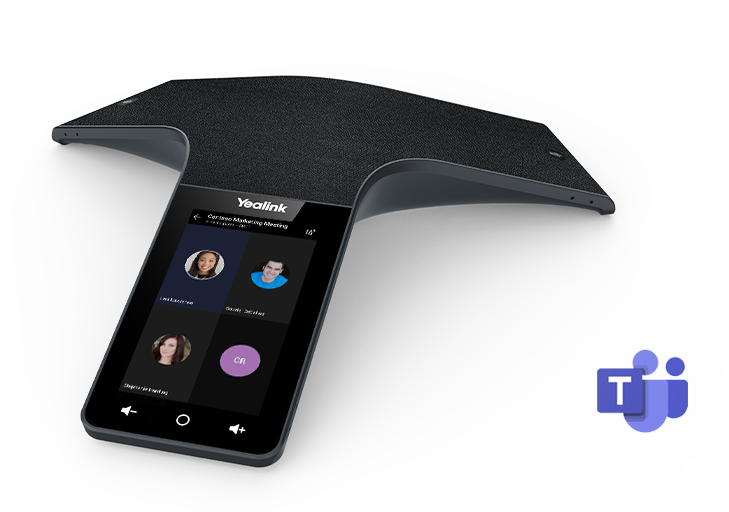 Deliver Microsoft Teams Experience
From Desktop to Conference Room
Yealink CP965 Team Edition is the flagship conference phone and is fully
compatible with Teams functions, including Teams key calling, meeting features,
and Outlook calendar, providing a rich and talented ecosystem. You can enjoy
a tap-to-join experience by syncing the Outlook calendar for meeting schedules.
Based on Android 11, the Teams user interface is reconciled to strike a delicate
balance between simplicity and complexity.