The Aurora group of companies were founded in Taiwan in 1965 and is publicly listed on the Taiwanese stock exchange.

The Aurora Group has an annual turnover in excess of USD $1Billion. One of the 5 main business area is the manufacturing of office equipment. (shredders, laminators, calculators)

ShredSafe® is an adjustable safety cover which can act as an emergency stop. It will also stop the shredder if it detects any forced entry. 

Monitors the density of the total amount of paper  being shredded, if over capacity is detected the shredder will stop and reverse, preventing paper jams.

TouchGuard® is a bioelectricity sensor which will turn the shredder off when it detects the energy field of living objects are too close to the paper entry slot.

Automatically turns the shredder off after several minutes of inactivity reducing the power consumption to zero, shredding can be resumed by just pressing the on button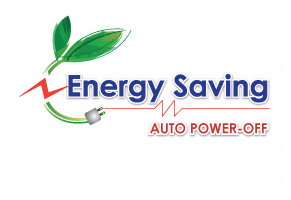 When the auto power-off function has turned the shredder off, auto-restart will automatically turn the shredder back on when paper is inserted.