Description
Mixcder G1 Wireless Gaming Earbuds with Microphone and Bluetooth Adapter for Switch PS4 PS5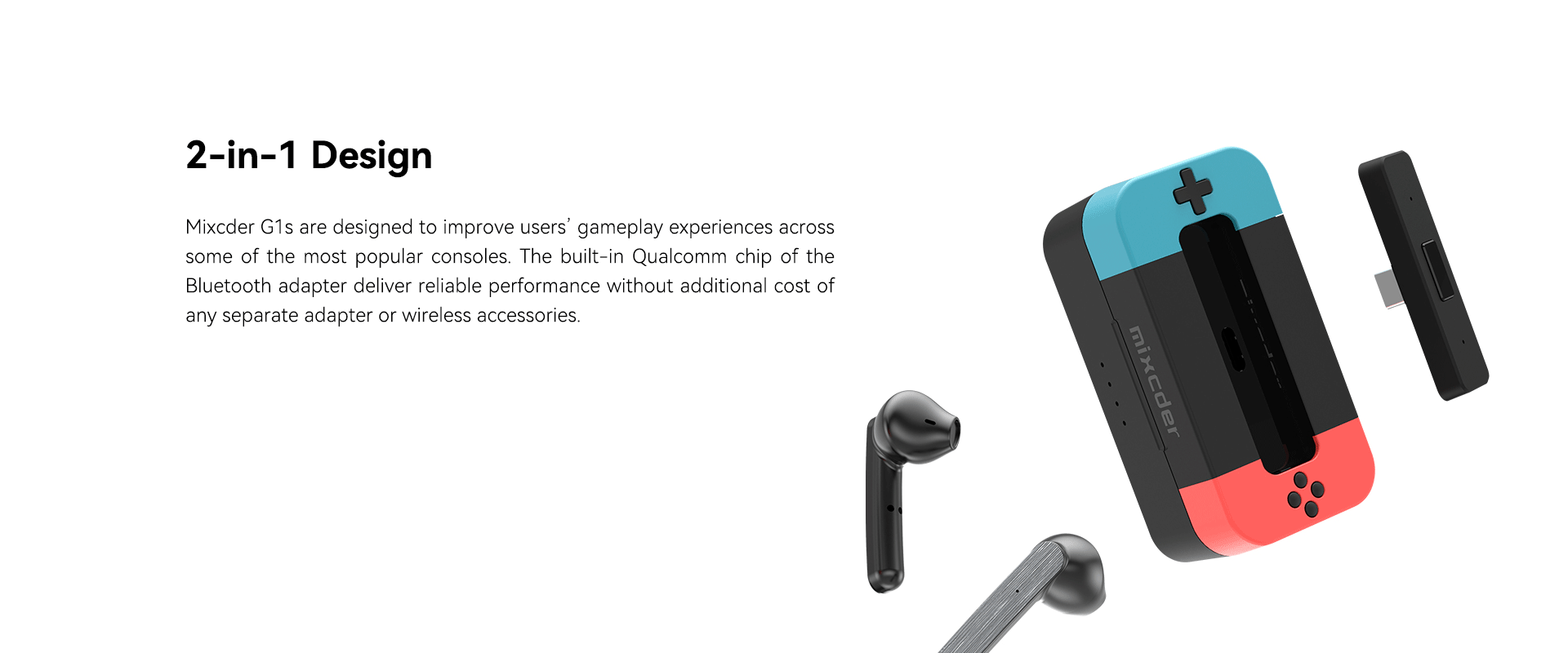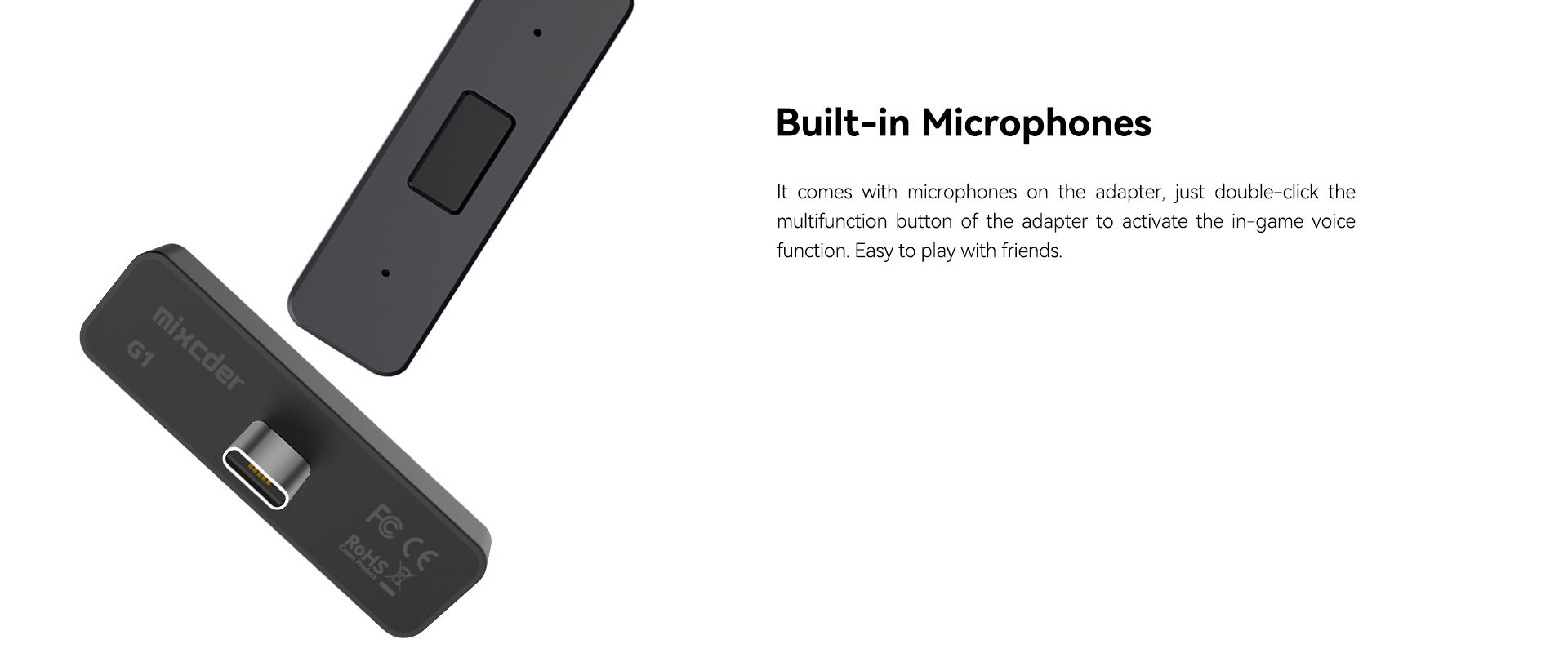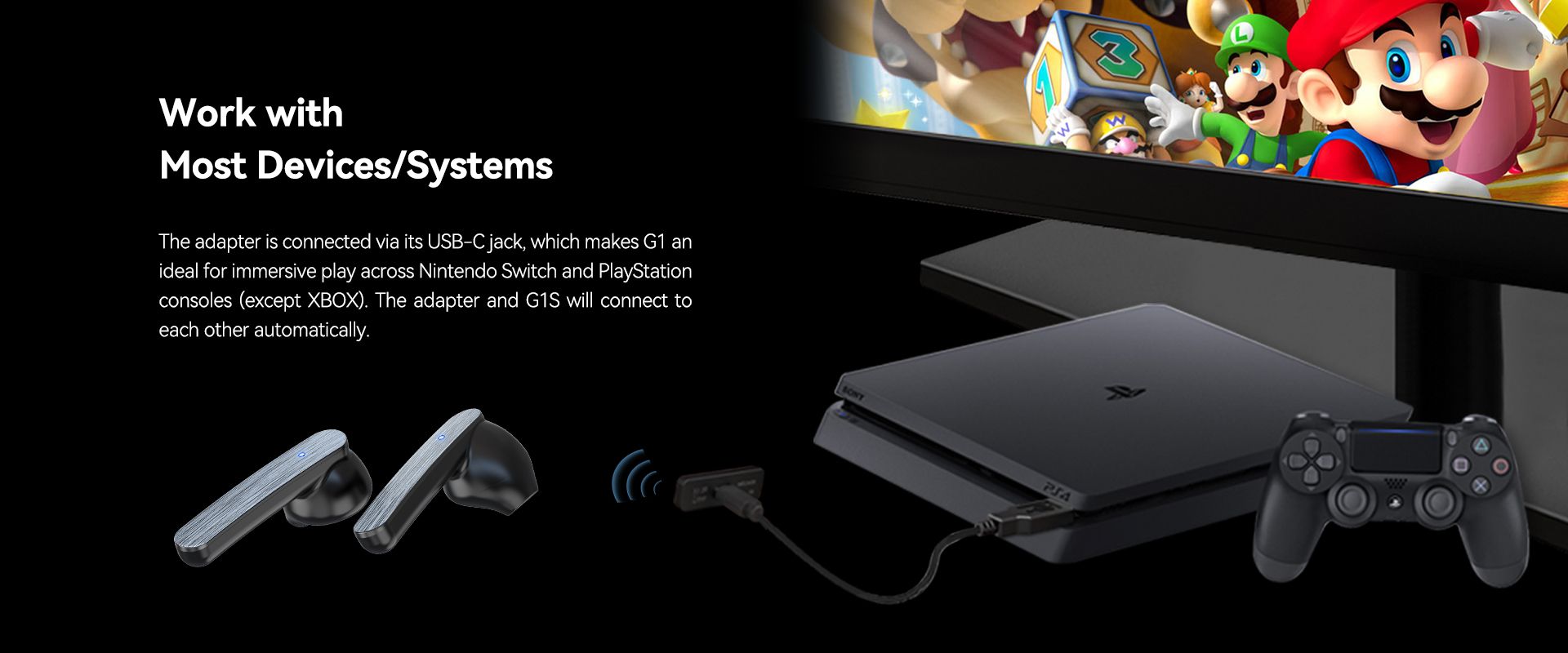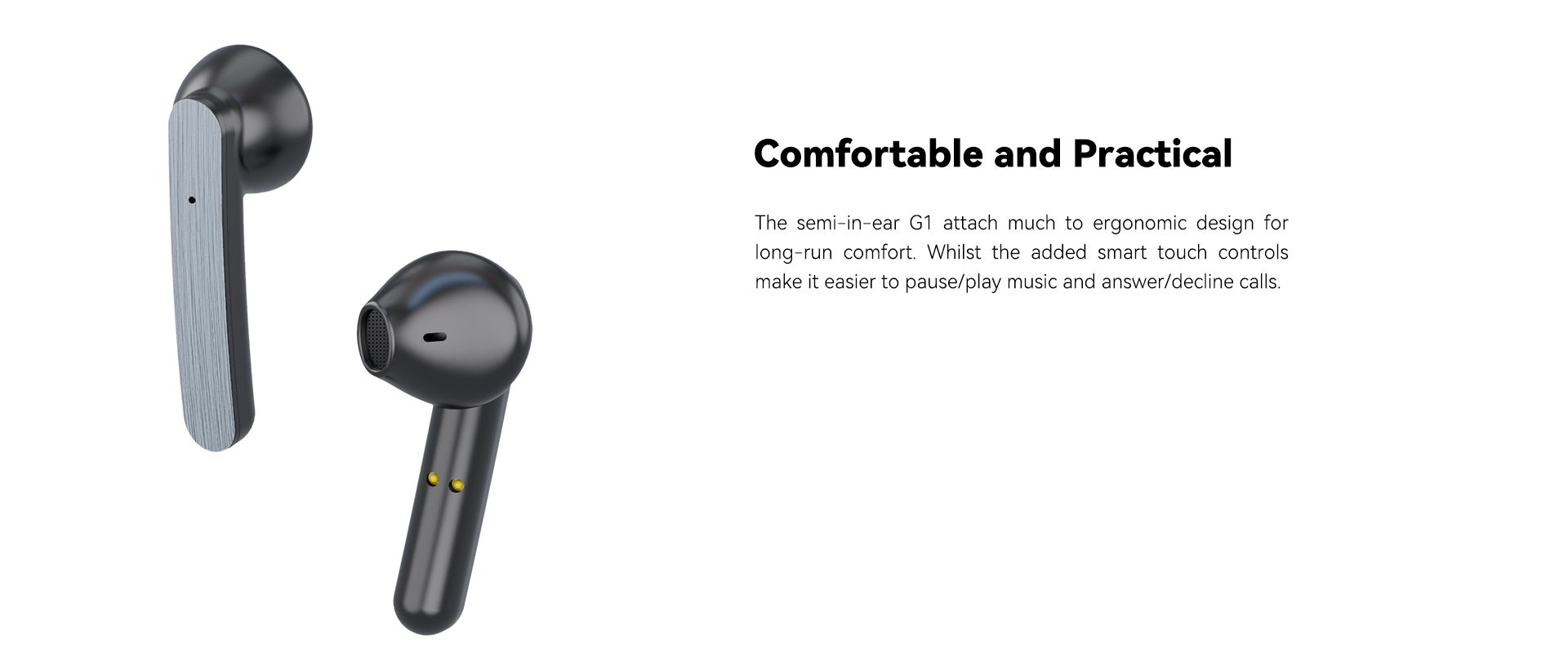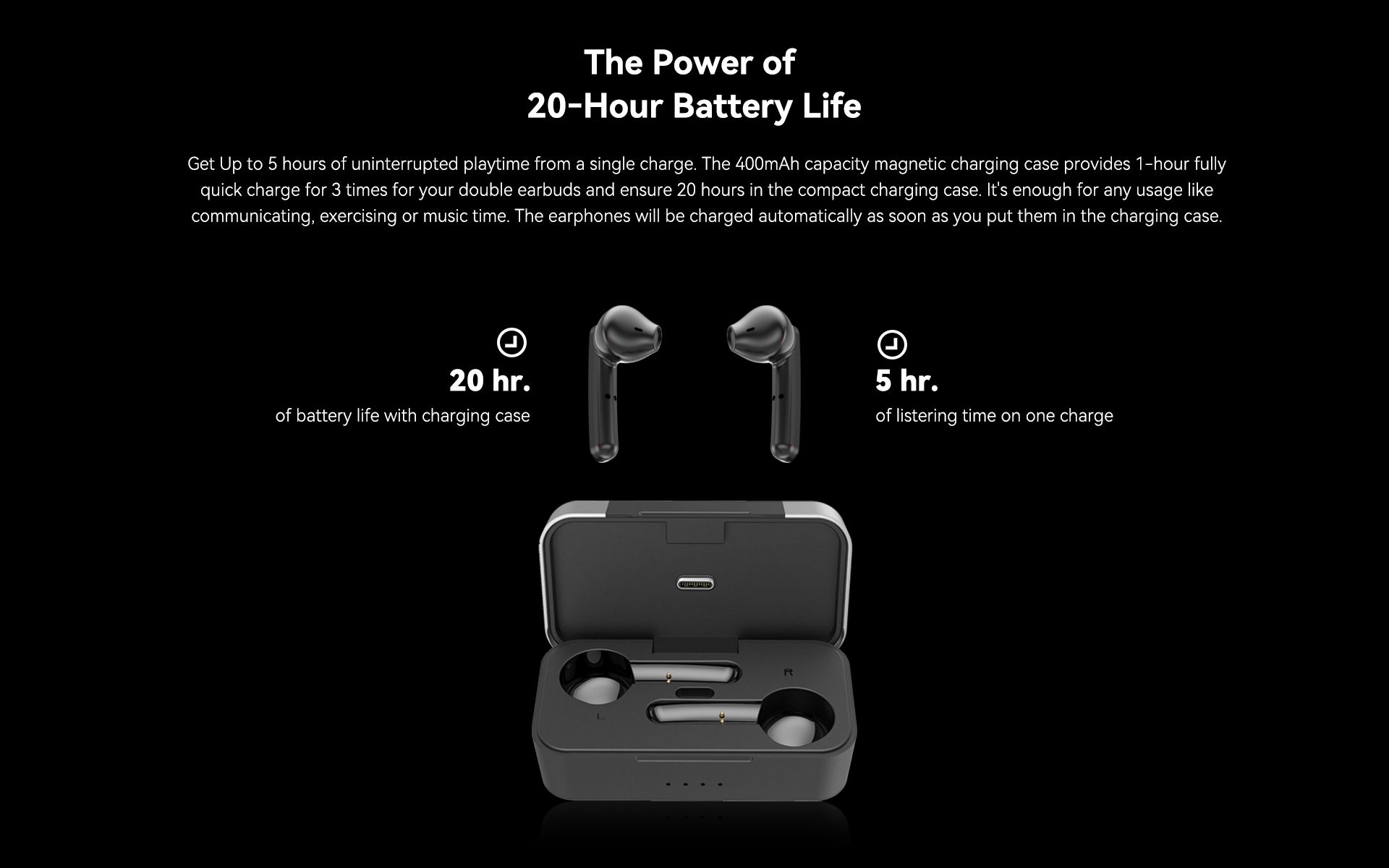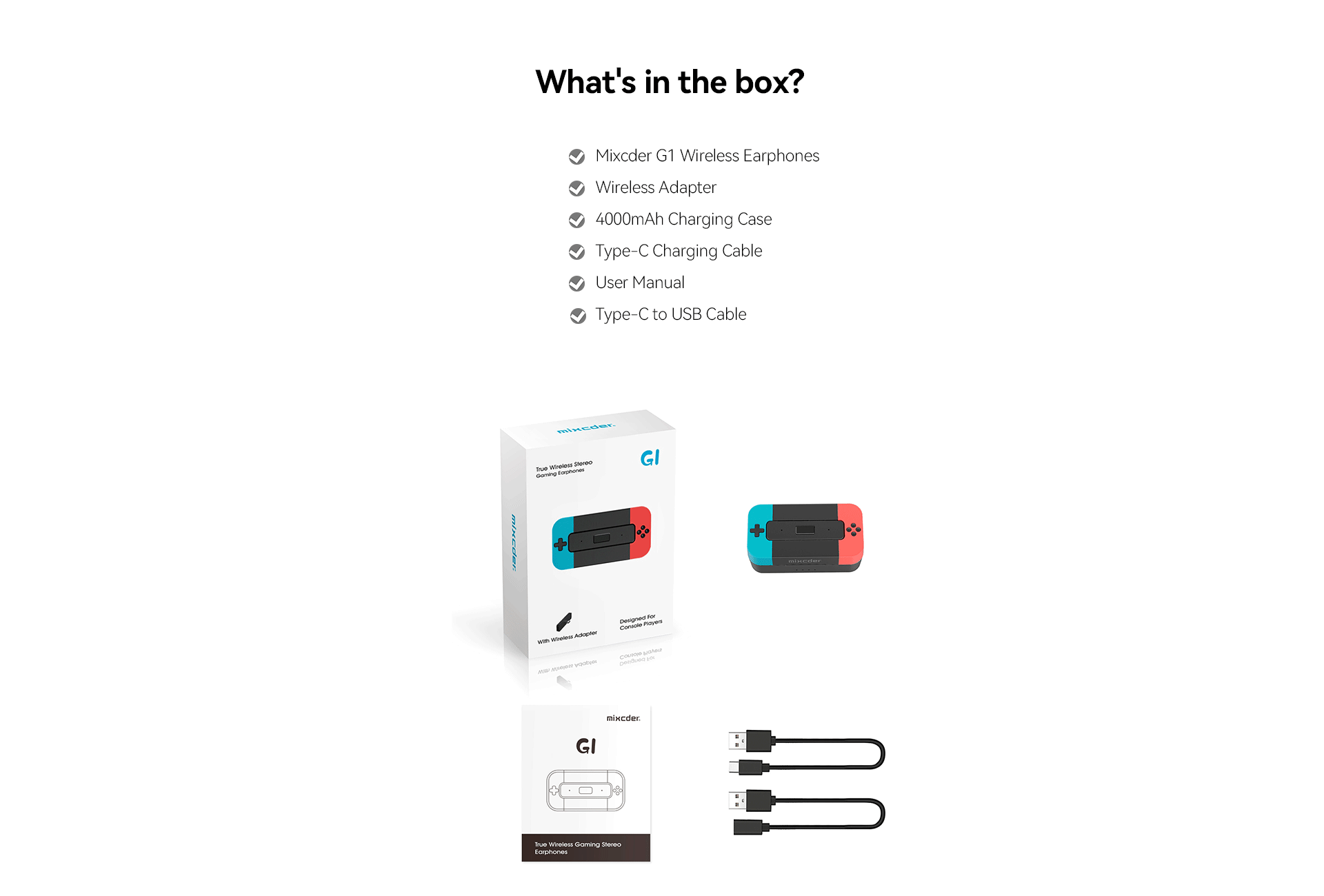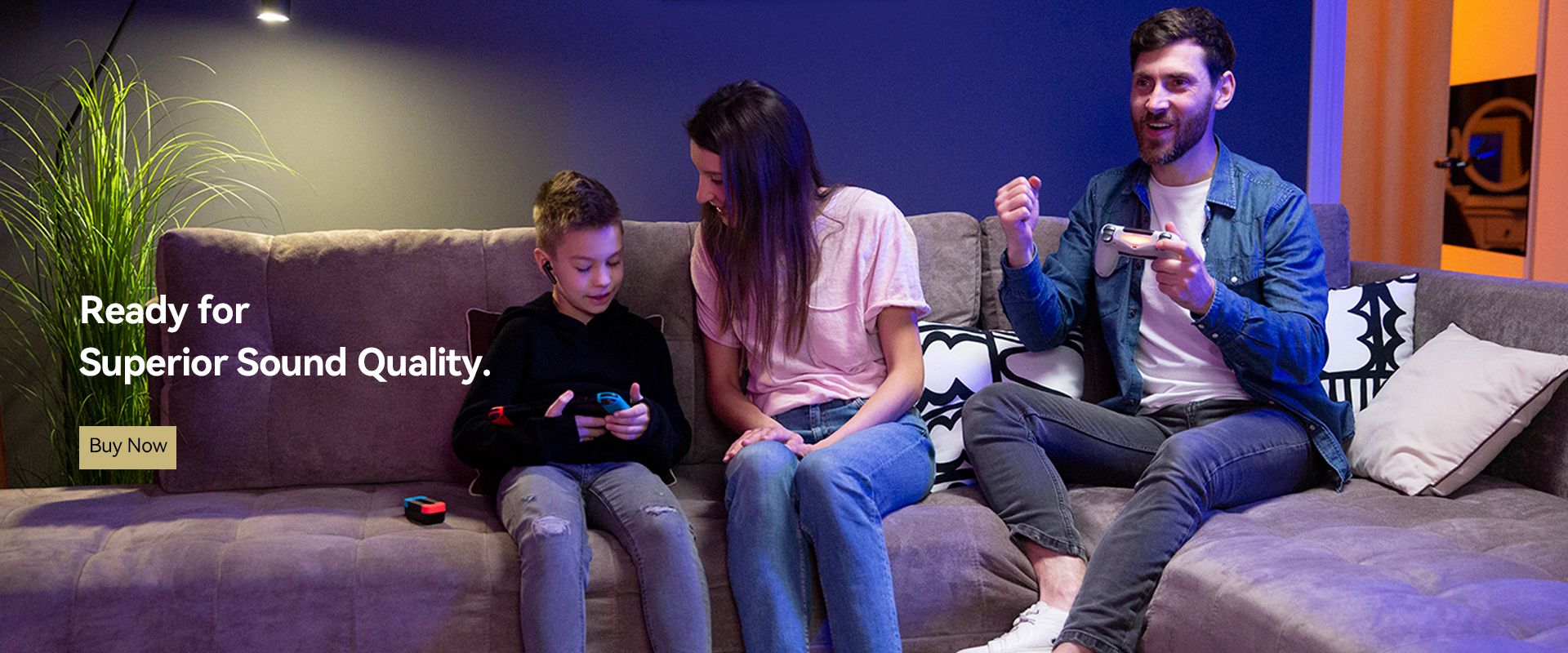 Model Name: G1
About This Item
TWS Gaming Earphones for Nintendo Switch: If you are playing a game and want to avoid disturbing anyone around you while still enjoying all the surround sounds, the Mixcder G1 true wireless gaming earbuds are essential for getting the best gameplay experience. They can work with some gaming devices you plan to use, such as PS4, PS5, Switch Lite (except Xbox).
Wireless Headphones with Compact Adapter: The premium 2-in-1 design of wireless headset and type-c adapter, which improves the portability and forms the integration of Mixcder G1. Thanks to the built-in Qualcomm chip, the connection performance of wireless adapter is very stable. Please note that G1 earphones and G1 adapter have priority matching connection function.
Low Latency Headset for PlayStation Games: The Mixcder G1 earphones adopt PixArt chip with 60ms super-low latency technology, which is dedicated to true wireless gaming headset and effectively reduces sound delay. Immersive yourself in your favorite game, Mixcder G1 headset is definitely a good choice.
Lightweight Earbuds and Voice Chat Enabled: The semi-in-ear design is comfortable and sturdy for multi-hour gaming sessions. When the wireless adapter is successfully plugged into a gaming device with voice-to-call protocol, you can communicate with friends through the integrated mic by double-clicking the multi-function button of adapter.
25H of Playtime with 400mAh Charging Case: Based on our professional and comprehensive reports, each earbud can last about 5 hours for one time, and they can be used continuously more than a whole day with the full charging capatibily. The included charging case is perfect for portability and secure storage.
Video Review
User Manual
Tech Specs
Also seen in the collections
Full Collection for Mixcder
No collection found with the vendor name "Mixcder" in the title.
Payment & Security
Your payment information is processed securely. We do not store credit card details nor have access to your credit card information.