Description
Logitech C922 Pro Stream FHD WebCam 960-001090  (1 Year Manufacture Local Warranty In Singapore)
The Logitech C922 Pro Stream FHD Webcam lets you create 1080p videos as well as stream online with fluid movements by offering 60 fps when recording at HD 720p. The C922 comes with Personify that provides a background replacement feature, so you can customize your background while streaming. 

DESIGNED FOR SERIOUS STREAMERS
FULL HIGH-DEF 1080P STREAMING
Stream and record vibrant, true-to-life video. The glass lens and full HD 1080p capture the most exciting details, bright and natural colours in fluid video at 30fps, while the 78-degree field of view accommodates up to two people. You can use the app to zoom and pan the camera.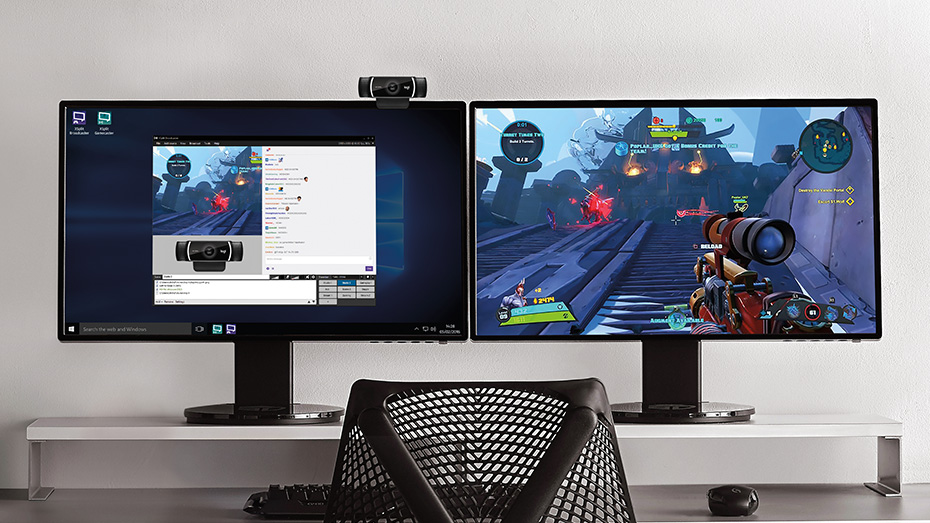 HD 720P AT 60FPS STREAMING
Serious streamers need the hyperfast frame rate of 60 fps at 720p for particularly smooth video, and that's just what the C922 delivers. You'll be live broadcasting with no lag or distortion.
BRIGHTER IMAGES
Equipped with HD autofocus and light correction, the C922 fine-tunes to the lighting conditions to produce razor-sharp high def images even if you're in a dim setting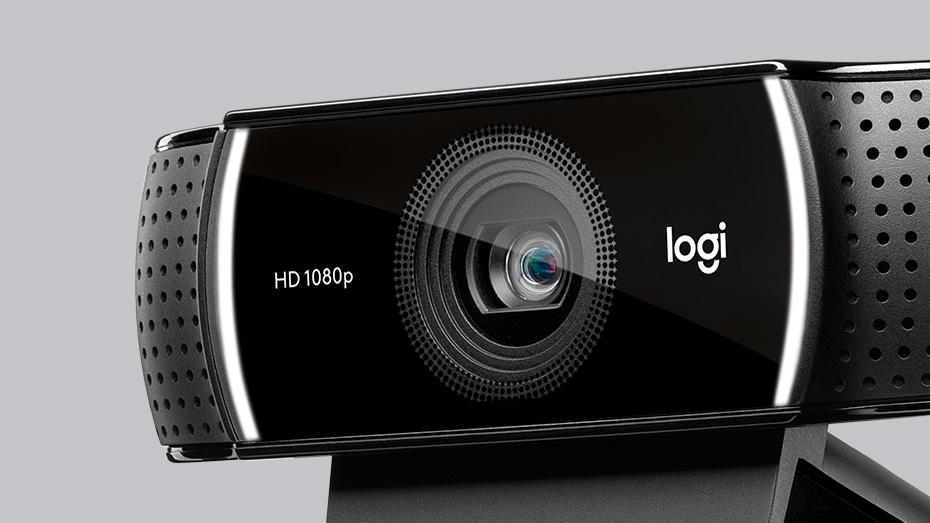 FULL STEREOPHONICS
Fitted with two microphones, one on either side of the camera, the C922 Pro Webcam is able to capture more realistic sound from every angle, so that your voice comes through sounding natural and clear.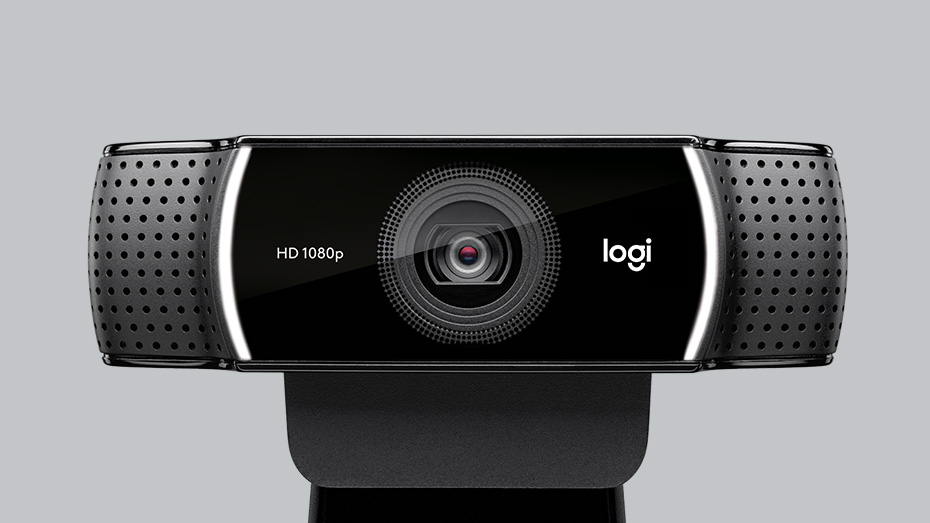 Dimensions
Camera and clip together: Height x Width x Depth: 2.7 in (68.5 mm) x 1.1 in (29 mm) x 1.6 (40.4 mm)
Weight: 3.1 oz (88 grams, includes clip, cable, and PWA)
Technical Specifications
DIMENSIONS
Without clip:
Height x Width x Depth:
29 mm x 95 mm x 24 mm
Including clip:
Height x Width x Depth:
44 mm x 95 mm x 71 mm
Weight including clip and cable:
162 g
Cable length:
1.5 m
SYSTEM REQUIREMENTS
Compatible with:
Windows® 10 or later, Windows 8, Windows 7
Works in USB Video Device Class (UVC) mode with supported applications:
macOS 10.10 or later
Chrome OS™
Android™ v 5.0 or above
USB port
Internet connection
Works with OBS (Open Broadcasting Software) - XSplit Broadcaster
TECHNICAL SPECIFICATIONS
Max Resolution: 1080p/30 fps - 720p/60 fps
Focus type: autofocus
Lens technology: Full HD glass
Built-in mic: stereo
FoV: 78°
Cable length:
1.5 m
 
PACKAGE CONTENTS
C922 with 1.5 m cable
Tripod
User documentation
3-month premium xsplit license


WARRANTY INFORMATION
1-Year Limited Hardware Warranty
PART NUMBER
Black: PN: 960-001090
Comparisons
 Compare Logitech Webcam
 

B525  C930e and C925e
Other Models
Logitech™ C930e FHD WebCam 960-000976
Logitech™ C925e FHD WebCam 960-001075 
Logitech™ B525 HD WebCam 960-000841
Logitech™ C922 Pro Stream FHD WebCam 960-001090
Logitech™ C270 HD WebCam 960-000694
Logitech™ Brio 4K WebCam 960-001105

Logitech™ C920 FHD Pro WebCam 960-000764
Also seen in the collections
Full Collection for Logitech
Payment & Security
Your payment information is processed securely. We do not store credit card details nor have access to your credit card information.