Logitech BCC950 ConferenceCam 960-000939 (2 years Local Warranty in Singapore)
$ 290.00 SGD

$ 290.00 SGD

Save

$ 80.00 SGD
---
---

Portable All-In-One Videoconferencing
Desktop video conferencing solution for private offices, home offices, and most any semi-private space
All-in-one design is easy to use and saves space
Plug-and-play convenience for Windows and Mac
Clear HD video and audio at an affordable price

All-in-one design combines HD video with high-quality audio clarity
The built-in, full-duplex speakerphone and noise-cancelling microphone. Allows all meeting members to hear and be heard clearly up to 8 feet away from the base.


COMPATIBLE WITH MOST VC APPS
BCC950 offers a plug-and-play USB connection to Windows® and Mac® computers, and works with most any video conferencing application, including Skype for Business, Zoom, BlueJeans, Broadsoft, Cisco Jabber™, Fuze, LifeSize Cloud, and Vidyo.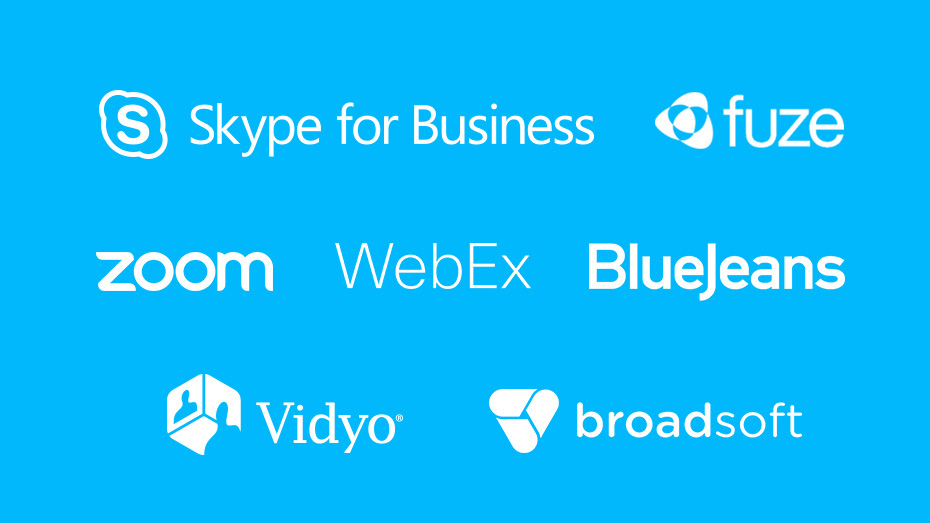 Omni-directional mic pickup and echo cancellation audio. Makes it seem like conversations are happening in the same room.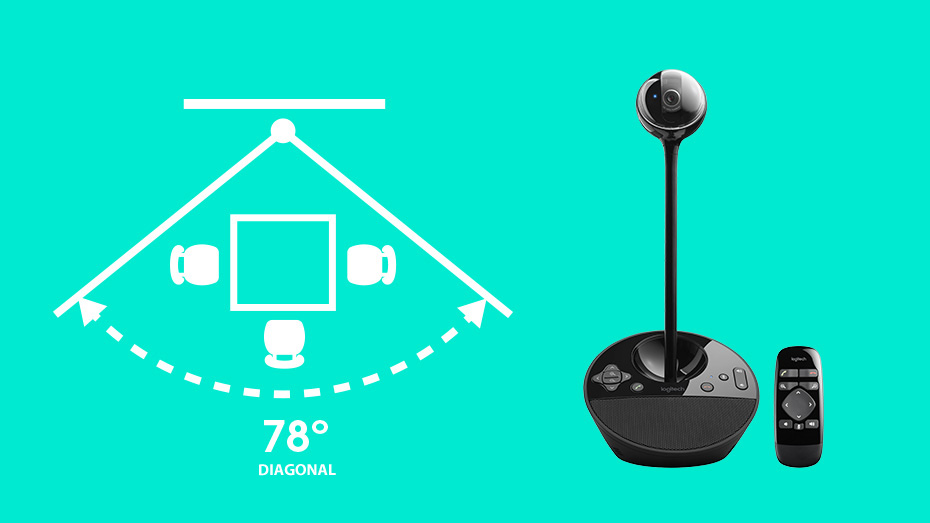 Integrated webcam & speakerphone for your conferencing needs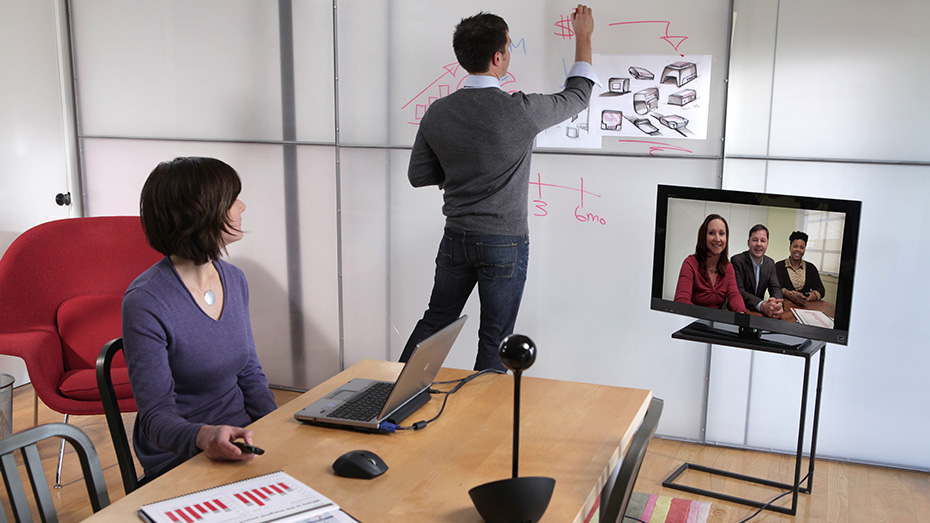 Discover your ideal ConferenceCam for your meeting room
Dimensions
Camera: Height x Width x Depth: 6.10 in (154 mm) X 5.80 in (150 mm) X 4.10 in (104 mm)
Height with extender: 13.60 in (345 mm), Weight: 1.25 lb (568 g)
Technical Specifications
Camera:
•Motorized pan, tilt, zoom and Autofocus
•Integrated full-duplex omnidirectional speakerphone with an 8-foot range
•On-board UVC H.264 encoding
•USB video class (UVC) supported applications
•Full HD 1080p 30fps video calling
•Camera and speakerphone controls, speakerphone and remote control
•Pan, tilt and zoom, Volume, Audio mute, Answer/Hang-up
•ZEISS lens certification
•78-degree field of view; 180-degree pan, 55-degree tilt
Speaker: Bandwidth: 220 Hz - 20 kHz; Max Output Level: 80 dB SPL @ 1 foot (0.30 meter)
Microphone: Bandwidth: 200 Hz - 8 kHz
PDF
Logitech BCC950 ConferenceCam 960-000939 Datasheet
Logitech BCC950 ConferenceCam Quick Start Guide
Logitech BCC950 ConferenceCam Brochure
Review
Logitech BCC950 ConferenceCam Review
Logitech BCC950 ConferenceCam - PCMag
Logitech BCC950 ConferenceCam - Case Study - Tele Health
Logitech BCC950 ConferenceCam - Case Study - Sada
Logitech BCC950 ConferenceCam - Case Study - DJO Global
Logitech BCC950 ConferenceCam - Case Study - Mustard Jobs
Logitech BCC950 ConferenceCam - Case Study - Hopper Group
Video Review
Suitable Logitech ConferenceCam to use
Other Brand ConferenceCam to use

 

 

<!-– -->