Description
Ubiquiti U-PoE-AT | PoE Injector | 30W PoE+ (802.3at)
PoE Injector Ubiquiti U-PoE-AT
Gigabit PoE power injector for connecting access points and video cameras. U-POE-at PoE power supply for devices requiring increased power in accordance with the 802.3at standard.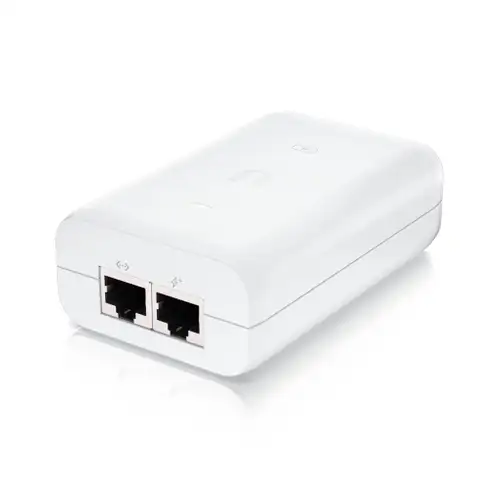 30W with Ubiquiti U-PoE-AT
TheU-POE-AT provides 1 gigabit data throughput and up to 30 watts of power. U-PoE-AT is compatible with UniFi6 access points (U6-LR, U6-Lite, U6-Pro, U6-EN). The Injector protects the equipment from electrostatic discharge and electromagnetic pulses, and the UPOE 802.3AT connectors and power cable are equipped with grounding contacts.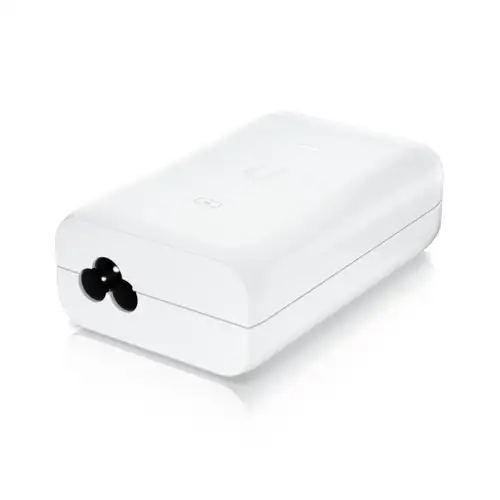 Key features
Overvoltage protection
Crimp protection
Maximum shock discharge
Grounded AC cable
SPECIFICATION


Basic general data
Manufacturer
Ubiquiti
Model
U-PoE-AT
Type
PoE Injector
Standart
802.3at (PoE )
Input power
100-240V~
50/60Hz
max. 0.75A
Output voltage
48.0 V
0.65 A
31.2 W
Power supply 2 pairs
Pins 4, 5 ( ) and pins 7, 8 (-)
Operating temperature
0°C to 40°C
Storage temperature
From -30°C to 70°C
Operating humidity
5% to 90%, non-condensing
FAQ
Will the Ubiquiti U-POE-AT PoE injector work with devices from other manufacturers?
Ubiquiti manufacturer guarantees proper operation of the PoE injector U-POE-AT only with Ubiquiti devices.
Full Collection for Ubiquiti
Payment & Security
Your payment information is processed securely. We do not store credit card details nor have access to your credit card information.