Description
Startech 3 Port USB-C to DisplayPort Splitter MST Hub MSTCDP123DP Dual 4K 30Hz or Triple 1080p - Thunderbolt 3 Compatible - Windows Only
DisplayPort 1.2 MST Hub to Dual 4K 30Hz or 1080pulti-Monitor Video Splitter | Windows® 
MULTIPLE MONITORS: DisplayPort multi monitor adapter drives 2x DP displays (DP 1.2/HBR2/MST/21.6Gbps) at 4K 30Hz or 2x 1080p 60Hz using a DP port on Windows PCs | Extended dual displays not supported on macOS (supports single display or mirrored screen)
COMPATIBLE WITH: 2-Port MST video splitter supports laptops, computers or desktop graphics cards with DP 1.2 video out (supporting MST and HBR2), incl. brands like HP, Dell & Lenovo and AMD & nvidia video cards
INCREASE PRODUCTIVITY: With minimal footprint, this multi-stream transport hub helps increase your productivity by adding extended screens to your workstation at the office/home office
three DisplayPort monitors to your USB Type-C Windows device, conveniently helping you to maximize your productivity. 
Multitasking Made Easy 
With devices becoming more portable than ever, you can be limited to fewer video outputs and confined to your small integrated screen. This MST hub solves that problem by enabling you to connect three displays to your USB-C computer, making multi-tasking much easier.  
Using this USB-C to DisplayPort splitter, you can mirror your display onto additional monitors or stream independent content to each display, which makes it the ideal accessory for travel or hot-desking.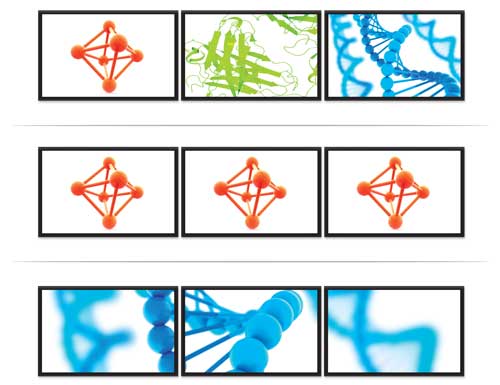 Connect to any display
With the MST hub, you can use DisplayPort video adapters and cable adapters that enable you to connect HDMI, VGA or DVI displays. This ensures your MST hub will be compatible with virtually any television, monitor or projector. The hub is VESA and DisplayPort certified to support DP 1.2 enabled systems, for seamless integration with your existing video equipment.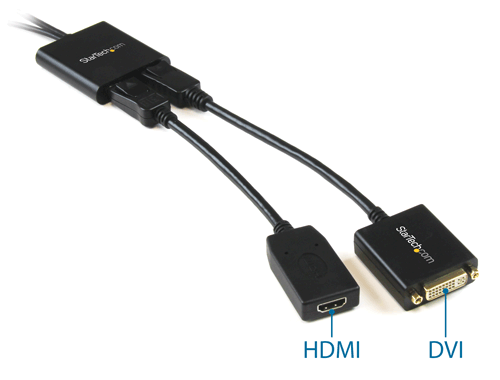 Enjoy amazing video quality, without draining system resources
MST technology uses your existing video card to minimize the use of system resources while delivering Ultra HD 4K resolutions. This unprecedented performance makes MST perfect for high-resolution applications such as graphic design, gaming and medical imaging.
Note: When using a DisplayPort 1.1 video card the MST hub will act as a splitter, automatically mirroring your video source across all displays. Resolution limitations apply.
The MSTDP122DP supports plug-and-play installation for a hassle-free setup, and is backed by a StarTech.com 3-year warranty and free lifetime technical support.
Average resolution bandwidth allocation
1920x1080 (High-definition 1080p) @60hz - 22%
1920x1200 @60hz - 30%
2560x1440 @60hz - 35%
2560x1600 @60hz - 38%
3840 x 2160 (Ultra HD 4K) @30hz - 38%
Note: Exceeding 100% will reduce functionality.
Applications
Use one screen for reference data such as websites, while composing in another screen
Dock your DP 1.2 device and add two high-resolution displays to your workstation
Create a panoramic video wall for DisplayPort digital signage applications
Also seen in the collections
Full Collection for StarTech
Payment & Security
Your payment information is processed securely. We do not store credit card details nor have access to your credit card information.