Description
StarTech 4 Port PCI Express PCIe SuperSpeed USB 3.0 Controller Card Adapter with UASP - SATA Power PEXUSB3S4V 
(2 Years Manufacture Local Warranty In Singapore)
Add 4 external USB 3.0 ports to a low profile or standard computer, through PCI Express
4 external USB 3.0 ports in a stacked layout
UASP support for more efficient data transfer
Fully compliant with USB 3.0 revision 1.0 specifications and Intel xHCI rev0.95 specifications
4 external USB 3.0 ports in a stacked layout
UASP support for more efficient data transfer
Fully compliant with USB 3.0 revision 1.0 specifications and Intel xHCI rev0.95 specifications
The PEXUSB3S4V PCI Express USB 3.0 Card (with SATA Power) adds 4 external USB 3.0 ports to any PCI Express-enabled computer system with support for data rates up to 5 Gbps, while remaining backward compatible with USB 2.0 / 1.x devices.
Enhanced with UASP support (USB Attached SCSI Protocol), this USB 3.0 controller performs up to 70% faster than conventional USB 3.0 when paired with a UASP supported enclosure (Note: UASP requires a compatible operating system). Using a more efficient protocol than the traditional USB BOT (Bulk-Only Transport), UASP technology optimizes transfers by allowing multiple commands to be processed simultaneously, significantly increasing transfer speeds for less wait time on data transfers. See our UASP test results below for further details.
The card uses a "stacked" port layout that places the ports one on top of the other, enabling all four USB 3.0 ports to be external facing, while still allowing the card to fit into a small form factor/low profile computer system using the included low profile bracket.
Plus, with a built-in SATA power connector, each USB port can provide up to 900mA of power to devices that draw power from a host bus connection (500mA for USB 2.0) by connecting to your computer power supply.
Backed by a StarTech.com 2-year warranty and free lifetime technical support.
Improved Performance with UASP
UASP is supported in Windows® 8 and Server 2012. In testing UASP performed with up to a 70% faster read / 40% faster write speed over traditional USB 3.0 at peak performance.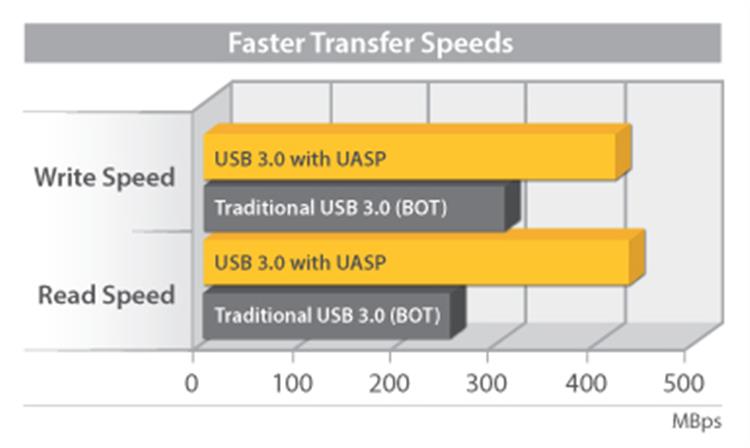 At the same peak in testing, UASP also showed up to an 80% reduction in required processor resources.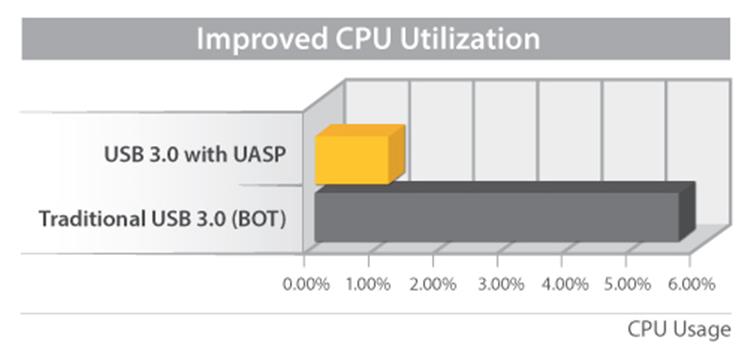 Test results were obtained using an Intel® Ivy Bridge system, StarTech.com add-on USB 3.0 cards, a UASP-enabled StarTech.com enclosure, and a SATA III solid state drive.
Also seen in the collections
Full Collection for StarTech
Payment & Security
Your payment information is processed securely. We do not store credit card details nor have access to your credit card information.