Description
SC APC to SC APC Simplex OS2 Single Mode PVC (OFNR) 2.0mm Fiber Optic Patch Cable (for NetLink Trust, OpenNet, SingNet, Starhub, MyRepublic, LGA, ViewQwest, WhizComms)
To connect NetLink Trust (formerly OpenNet) Termination Point to Singtel, SingNet, M1, Starhub, MyRepublic, LGA, ViewQwest, WhizComms and other service provider's Optic Network Terminal (ONT) Box
The SC connectors on this simplex fiber optic patch cord have a APC "Angled Physical Contact" polish on the fiber optic connector end faces. An APC connector has an 8º angle cut into the ferrule. These connectors are identifiable by their green color. APC fiber ends have low back reflection even when disconnected. This polish results in a highly radius domed end face surface that optimizes physical contact between the mated fiber cores. 
OS2 Singlemode cables are the best fiber choice for outdoor and burial use due to their internal construction and ability to transmit over long distances. With a thinner core that only allows for one wave of light to be carried, OS2 Singlemode cables are typically more stable and have less distortion than multimode options 
Optical Fiber Nonconductive Riser (OFNR) Cables will prevent the fire from one floor to another.  They are used for riser applications. It is non-conductive and is resistant to oxidation and degradation. It cannot be used to plenum areas but OFNP cables are compatible to rise applications. If you want to use it in a building, the structure must have a confined ventilation system and fire exits.
High Quality and Cost-Effective 9/125μm Single Mode Bend Insensitive Fiber Optic Cable
The 9/125μm OS2 single mode bend insensitive fiber optic cable is less attenuation when bent or twisted compared with traditional optical fiber cables and this will make the installation and maintenance of the fiber optic cables more efficient. It can also save more space for your high density cabling in data centers, enterprise networks, telecom room, server farms, cloud storage networks, and any places fiber patch cables are needed.

This 9/125 OS2 single mode fiber optic cable is ideal for connecting 1G/10G/40G/100G Ethernet connections. It can transport data for up to 10km at 1310nm, or up to 40km at 1550nm.
Product Specification
| | | | |
| --- | --- | --- | --- |
| Connector Type | SC to SC | Polish Type | APC to APC |
| Fiber Mode | OS2 9/125μm | Wavelength | 1310/1550nm |
| Insertion Loss | ≤0.3dB | Return Loss | ≥60dB |
| Fiber Grade | G.657.A1 (Compatible with G.652.D) | Minimum Bend Radius | 10mm |
| Attenuation at 1310 nm | 0.36 dB/km | Attenuation at 1550 nm | 0.22 dB/km |
| Fiber Count | Simplex | Cable Diameter | 2.0mm |
| Cable Jacket | PVC | Polarity | A(Tx) to B(Rx) |
| Operating Temperature | -20~70°C | Storage Temperature | -40~80°C |
Applications
1) Connects Opennet Terminal Point (ONT) to Optical Network Terminal/Router, Exended Fiber Point
2) Telecommunication networks
3) Local area networks (LAN)
4) Wide area networks (WAN)
5) Premise installations
6) Data processing networks
7) Video and military active device termination 
Product Highlights
Industry Standard Fiber Optic Cable
The fiber optic cable has industry standard flammability rating PVC jacket and simplex fiber connector which meets EIA/TIA 604-2 for high speed cabling networks.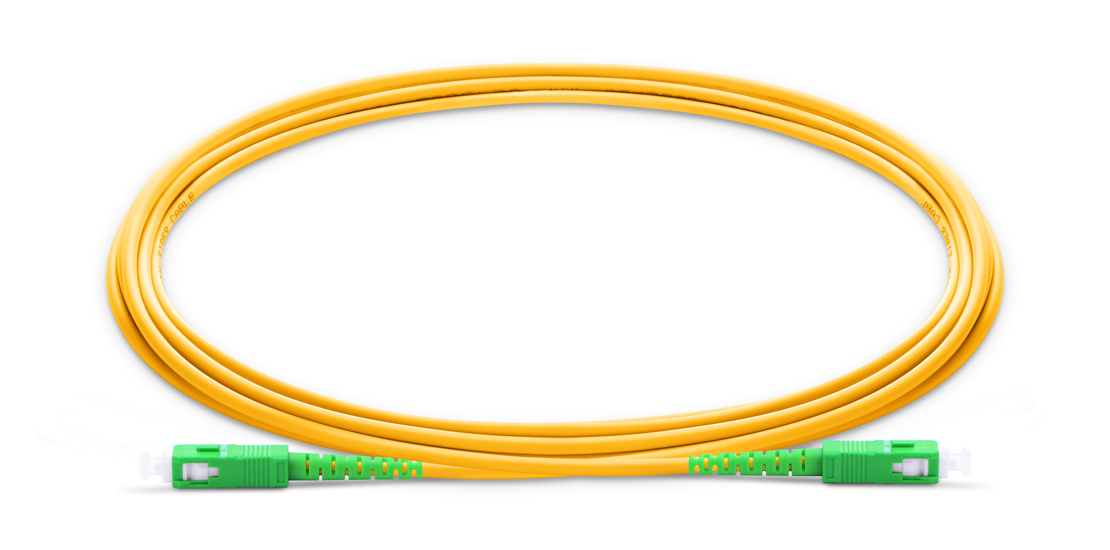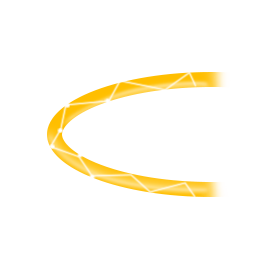 G.657.A1 Bend Insensitive Fiber

BIF Cable can be stapled and bent around corners without sacrificing performance.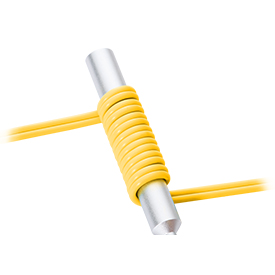 10mm Minimum Bend Radius


The bend performance improves duct utilization, enabling smaller enclosures.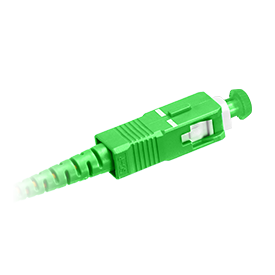 Zirconia Ceramic Ferrule
Optimum IL and RL ensure stable signal transmission, protecting your network safety.
Bend Insensitive Fiber Optic Cable Structure
A unique refractive trench with low refractive index glass layer in BIF, which reduces in light dispersion upon twisting and bending, ensuring network transmission stably and fast.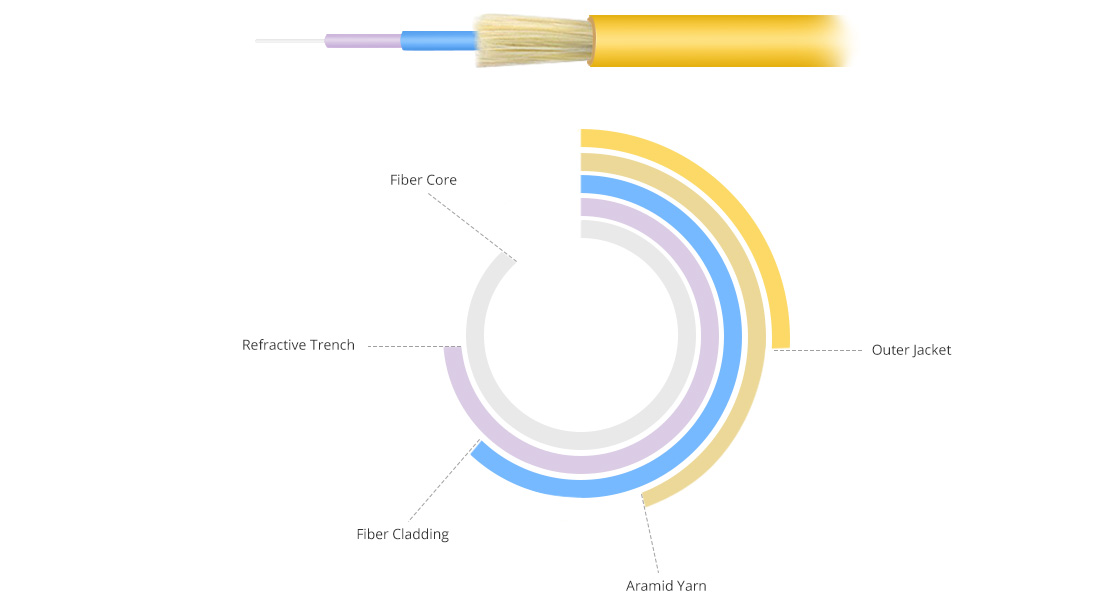 ---
Questions & Answers
Also seen in the collections
Full Collection for FS
No collection found with the vendor name "FS" in the title.
Payment & Security
Your payment information is processed securely. We do not store credit card details nor have access to your credit card information.